Advertising Antiques
We are Open
CLICK & COLLECT ------- CLICK & DELIVER SERVICE AVAILABLE
ONLINE AND PHONE SALES CONTINUE AS NORMAL
DELIVERIES ARRANGED
COLLECTIONS BY APPOINTMENT
(03)54705989
+61 3 54705989
Address: 5 Elizabeth St. Castlemaine VIC 3450 Australia
Important Notice!
PLEASE NOTE WE DO NOT OFFER A ONLINE APPRAISAL OR VALUATION SERVICE.
The Automobilia & Garagenalia Is Housed In Our Separate Working Musuem Section Of The XXXX Antique Complex And Has Been From The Beginning Of 2015. This Section Only, Is Subject To A $5.00 Entry Charge Which Will Be Refundable On Any Purchase Of $5.00 And Over Through Out The Complex.
WELCOME TO THE XXXX ANTIQUES ONLINE SHOP.
We at the XXXX Antique Complex are pleased to offer you a selection of Genuine and (not repro ) advertising related antiques. The below items are for sale on our Online Shop, The items on offer are only a small selection of the Huge amount of Shop advertising tins and shop display cards and prints we have in stock, we also has a huge selection of Motor related advertising material ranging from motor oil and fuel tins, oil bottles, badges, motor manuals and much much more, but if its Pub or Hotel related advertising items your looking for, we have a great collection ranging from Pub jugs, figures, trays, signs, advertising lamps and its all on display here, which can be viewed in our showrooms or on www.xxxxantiques.com.au website. Items can be shipped Australia and World wide. Postage costs shown are only applicable for items accepted by Australia Post. For volume Buyers, Combined postage costs will save you money. Items over 105cm in size or 20kgs in weight can only be shipped by transport carriers.Quotes can be supplied for all serious inquiries. If further information is required please call the complex on 0354705989 or email us at sales@xxxxantiques.com.au
Please view photos as they form most of the description, due to varying shipping costs from state to state shipping prices will be calculated at the end of your check out and a reply email will be sent to you.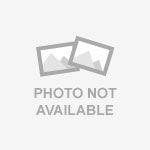 Antique Cast Iron Tractor- Implement Seat